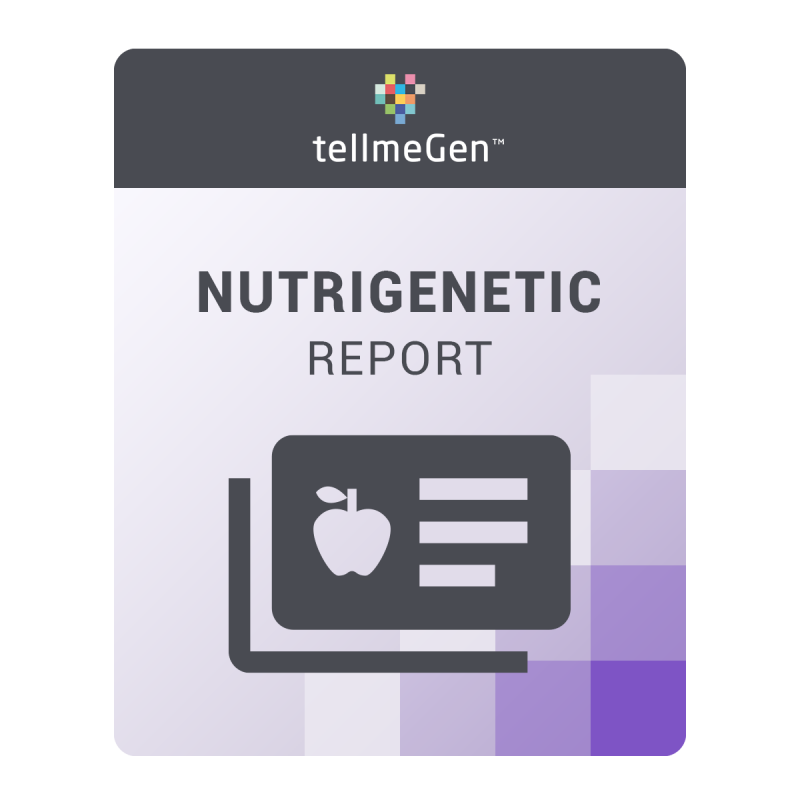  
Nutrigenetic Report
PERSONALIZED NUTRITIONAL REPORT BASED ON THE RESULTS OF YOUR GENETIC TEST.
Produktanpassning
Glöm inte att spara din anpassning innan du lägger produkten i kundvagnen
* Product valid only for those who have taken a tellmeGen genetic test.
From the Genetics Department of tellmeGen we are at your disposal to offer information and nutritional support to those who have taken a genetic test with us.
We will try to help you understand the results of your nutritional study from different points of view:
Your body's response to diet: what type of diet you should follow according to the results of your genetic test in the Wellness and Personal Traits sections
Nutritional recommendations for those diseases with a greater genetic predisposition: in this section we deal with pathologies that can be prevented with a certain type of diet, as well as the diet to follow in certain cases if you already suffer from a genetic disease
Weekly nutritional planning adapted to the recommendations of the previous points
Practical examples of recipes and methodology of the Harvard Plate
Portions and measurements of each food group, as well as their frequency of consumption
Tips for learning to read nutrition labels
It is recommended to attach, if available, the last blood test performed (cholesterol, uric acid, sugars, thyroid...). In this way it will be possible to assess the fat composition and cardiovascular risk.
The report will be sent via e-mail in English or Spanish. We guarantee the privacy, confidentiality and security of your data by applying the latest encryption technology so that only the genetic counselor and you can access the genetic report data.