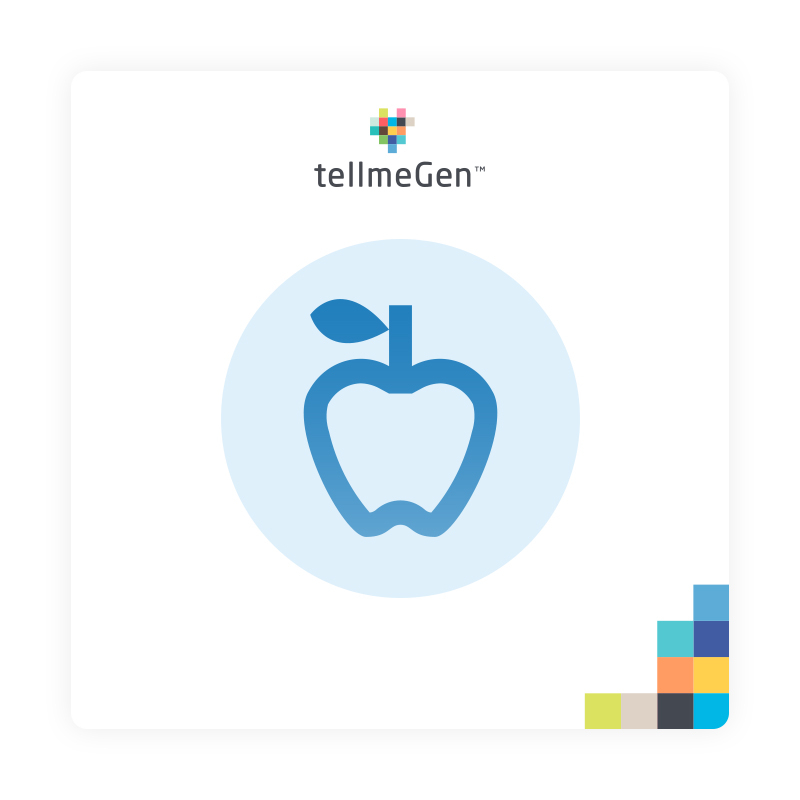  
Nutrigenetic Report
PERSONALIZED NUTRIGENETIC REPORT BASED ON THE RESULTS OF YOUR GENETIC TEST.
Important information
Please fill out the following form with the required information:
* Product valid only for those who have taken a tellmeGen genetic test.
From tellmeGen's Genetics Department we are at your disposal to offer you information and support if you have taken a genetic test with us.
We will try to help you understand the results of your nutritional study from different points of view:
Your body's response to diet: what type of diet you should follow according to the results of your genetic test in the Wellness and Personal Traits sections
Nutritional recommendations for those diseases with a greater genetic predisposition: this section suggests nutritional interventions that can positively influence the risk reduction of those diseases with greater genetic susceptibility, as well as the diet to follow in certain cases if the patient already suffers from any disease
Nutritional recommendations based on medication in case there is any known food-drug interaction
Example of a weekly nutritional planning adapted to the recommendations of the previous points
Practical examples of dishes Harvard Plate methodology
Tips to learn how to read nutritional labels
If you have recently had a blood test done, it is recommended to attach it (cholesterol, uric acid, sugars, serum concentration of vitamins and micronutrients such as iron, sodium, potassium, magnesium, thyroid...).
The report will be sent via e-mail in the language of the user's choice between Spanish, English, German, Italian, Portuguese, French, Dutch and Polish. The estimated time for delivery of the report is 2 to 4 weeks depending on the demand for the product. We guarantee the privacy, confidentiality and security of your data by applying the latest encryption technology so that only the genetic counselor and you can access the genetic report data.