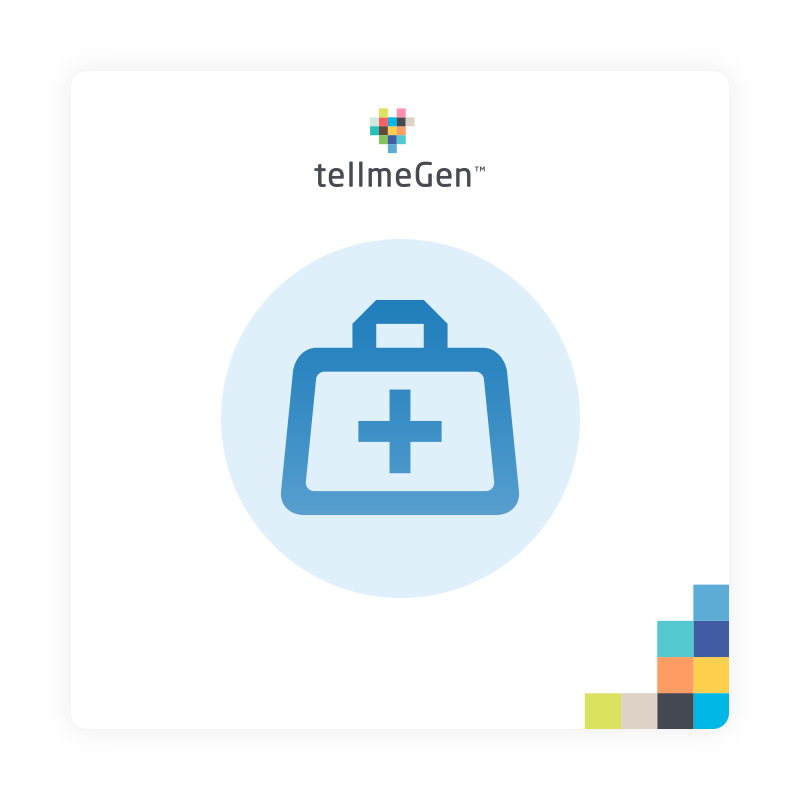  
3 Consultations pack
3 Specific consultations on the results of your genetic test.
* Product valid only for those who have taken a tellmeGen genetic test.
Have you performed a genetic analysis with tellmeGen and don't understand your results report? Do you have a question about how to interpret the results or any of the parameters of your DNA test? Purchase a pack of three specific consultations about your Genetic Report and one of our experts from the Genetics Department will explain clearly what you need.
From the Genetics Department of tellmeGen we are at your disposal to offer you information and support to those who have taken a genetic test with us. We will try to help you understand the results of your study from different points of view:
Knowing more about your genetic information
Knowing your risk of developing complex or polygenic diseases
Help you understand if your medication or drug is the right one for you
To know if you are a carrier of various monogenic diseases, in order not to transmit them to your children
Enable you to understand the hereditary mechanism and the probability or risk it poses to your relatives
Possess the information of your results so that it becomes a support tool in preventive medicine
Any other type of doubt or concern about your genetic report
The answers will be sent via e-mail in the language of the user's choice between Spanish, English, German, Italian, Portuguese, French, Dutch, Polish and Spanish. We guarantee the privacy, confidentiality and security of your data by applying the latest encryption technology so that only the genetic counselor and you can access the genetic report data.